Global Health Interns 2018
Please Meet the Global Health Intern (GHI) Team here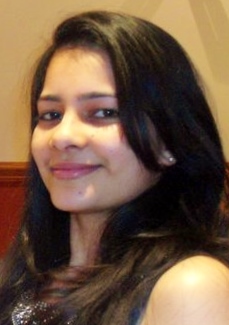 My name is Toozy Nanda. I am currently studying as a fifth year medical student at First Faculty of Medicine, Charles University. I am originally from the United Kingdom and I moved to Prague in 2011 to pursue a career in Medicine.
My curiosity in Global Health has stemmed from the various clinical trainings I have conducted. I have trained in South Africa, India and the UK, including currently in Czech Republic. Through these experiences, I have come to appreciate how economic, social and cultural factors interplay and how they can significantly influence the delivery and implementation of good healthcare.
As an intern, I would like to use this opportunity to improve my knowledge of the Global Health field and incorporate the principles I learn into my medical practice.
I am looking forward to working with the PCGH team.
My name is Rammika Subramaniam and I am currently a second year student at Charles University First Faculty of Medicine. I am originally from Canada and I have completed an Honors in Bachelor of Science degree at the University of Toronto, double majoring in Health Studies and Mental Health (Psychology). As well as an Research Analyst Post-Graduate program at Humber College. Ive also worked for a research firm based in Toronto for the span of two years where I have conducted both qualtative and quantititve research.
My special interest in global health surrounds conflict and war and it's impact relating to issues such as severe malnutrition, physical disability, lack of social services (welfare, healthcare,education). I hope through this internship, I can understand global health issues on a social platform and partake in the movement towards a reformed perspective on global health, that looks past the medical aspect and takes into account one's social determinants of health. I would also like to broaden my research skills and my knowledge of global health issues to strengthen my understanding of medicine.
Looking forward to working with the team and contributing in any way possible.